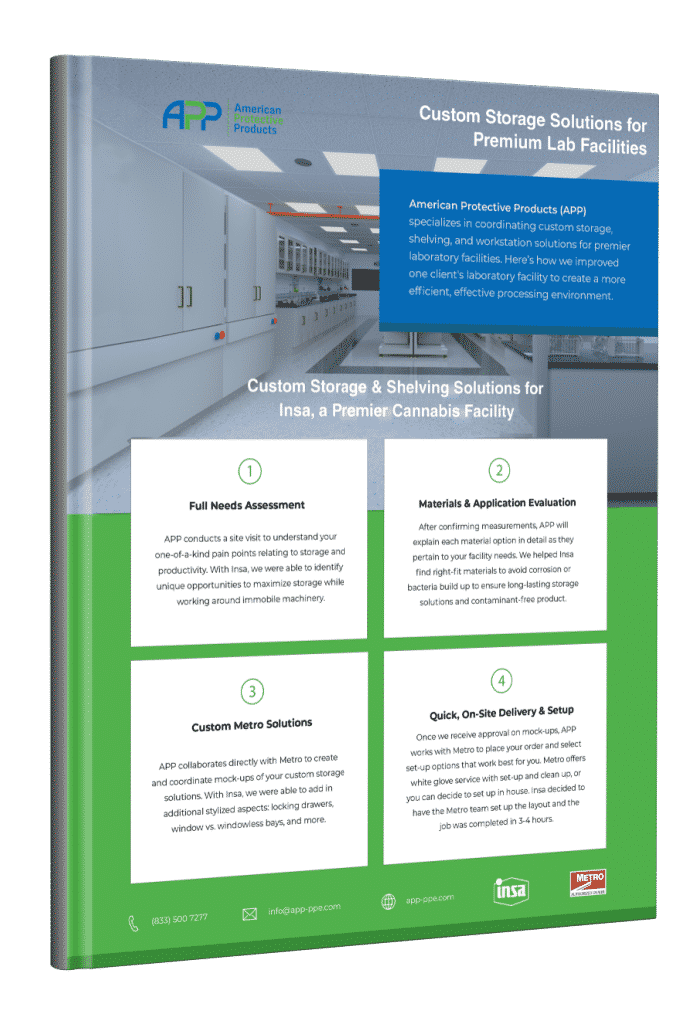 DOWNLOAD THE CASE STUDY
American Protective Products (APP) specializes in coordinating custom storage, shelving, and workstation solutions for premier laboratory facilities. Here's how we improved one client's laboratory facility to create a more efficient, effective processing environment.
OVER 40 YEARS OF TOP-QUALITY PROTECTIVE PRODUCTS
American Protective Products has proudly provided the highest quality safety apparel, supplies, and PPE for over 40 years. We deliver industry-leading protective products for healthcare providers, laboratory personnel, scientific researchers, and other facilities where safety and security are the highest priority.
American Protective Products offers quality wholesale PPE at highly competitive price points.
We're known for our unparalleled customer support, guaranteeing fast, accurate service for every facility.
GET IN TOUCH
Interested in placing an order? Looking for a specific PPE line or medical product? Have any questions?
Reach out to a member of our team to get answers, request a quote, or learn more.
APP IS PROUD TO BE AFFILIATED WITH INDUSTRY
LEADING ASSOCIATIONS